Welcome!! I am so happy you are here! I am Jaima! A stay at home Mommy, blogger and Shaklee Distributor!

I blog at

As you will read there, the past 2 years have been a really tough transition for me, from being a total workaholic to losing my job and moving to Tennessee, and then becoming a Mommy - which is truly all I've ever wanted to be.
I knew once I had a baby that I would want to stay home with her/him. Needless to say ends have become tougher and tougher to meet as I stay at home. Prior to finding Shaklee I submitted hundreds of resumes and went on a handful of interviews, but they all led to nothing. We've known all along that no matter what God would continue to provide somehow and so far He has. I truly believe that He has a plan for our family, and it wasn't in His plan for me to find a full time job and leave my daughter right now. I continued to submit resumes and look for jobs, but still, nothing resonates. Last month, a blogger that I've followed for a long time posted about an income opportunity from home, and I hesitantly emailed her. Well, things clicked right away, and I knew Shaklee was for me!

I had previously heard about their products as I searched for all natural products when our daughter was first born. Some people call it obsessive, but I call it cautious and passionate, in the way that I feel about my family's health, and I knew that I didn't want her exposed to harmful chemicals and fumes. I checked out Shaklee, and all I saw was the $10 price tag. I moved on. I started using other natural cleaner coupons on line and the few that came in the mail to buy their products. I liked them alright. It wasn't until I committed to becoming a Shaklee Distributor that I realized that $10 actually accounted for what would be over 4,000 bottles of Windex! I loved the products as soon as I tried them. They seriously work better than anything I've ever used before, and trust me, I've used a lot of cleaners! I loved that I didn't have to worry about if our daughter was in bed or not to really clean. I told my husband that night that if I never made a dime, I'd still never use anything else. Little did I know that 2 weeks later I'd start receiving my first bonus checks!
And look how well that $10 bottle of Basic H cleans! And this only cost a few pennies!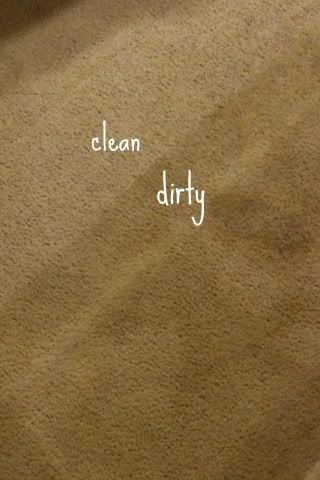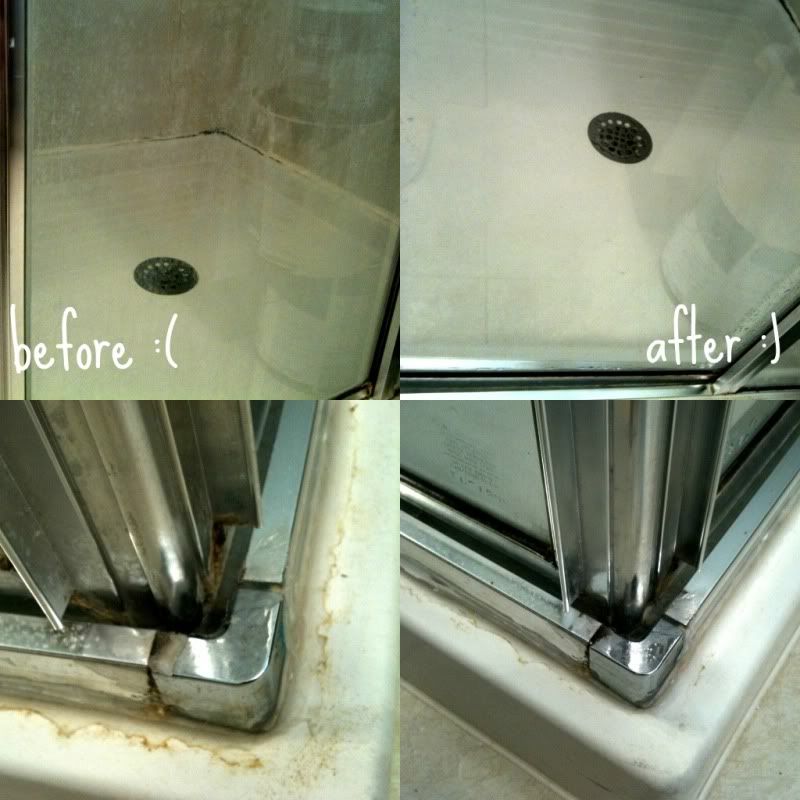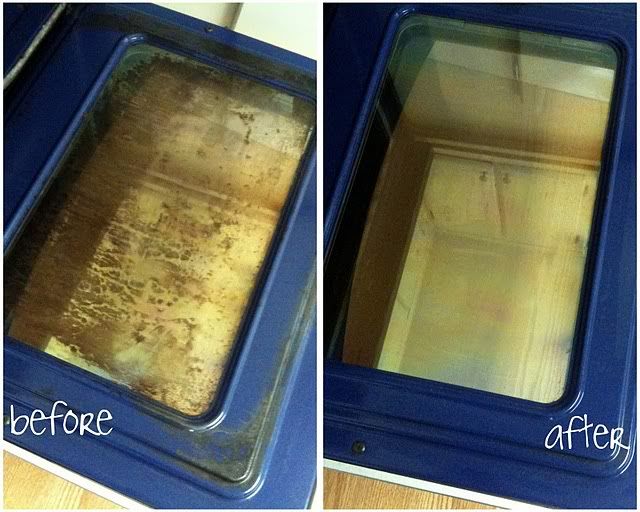 Besides the natural cleaners, I truly believe in being as healthy as possible. Shaklee recently released the results in a staggering report showing how the 4 top causes of death (heart diesease, diabetes, cancer, and stroke) are all at least 60-90% preventable! That means, that the 9 of my grandmother's siblings and she didn't necessarily have to die or be diagnosed with those 4 exact things! I refuse to be another statistic.
Besides the obvious awesome income opportunities and the ability to be home with our daughter, I decided to join Shaklee to really educate people about living healthy. I have always had a passion for helping other people, and I see no better way than by helping them live healthier happier lives! And, if for whatever reason, even after 60 days, they're NOT happy with my products, Shaklee provides them with a 100% money back!
If you are at all interested in joining my team, or have any questions please feel free to email me at jaimashs@gmail.com!
XOXO,